"Do what you have to, until you can do what you want to." ― Oprah Winfrey
Microfinance Ireland not only provide funding for small businesses, but also like to provide our support and knowledge so that our customers have access to information that can help them Start-Up, Grow and Be Successful in business.
There are a significant number of supports available to small businesses in Ireland so we have compiled a list to give you information and links to the different agencies that can play a a part in the success of any business in its early stages.
So whether you are looking for information on how to register your business, how to learn basic business finance or you want to to do a start your own business course, you will find what you are looking for and more below.
List of Agencies, Who and How They Can Help
Who They Are:
The

Local Enterprise Office (LEO) is the first stop shop for small businesses

in your local area. They help Start-Ups and Existing Businesses.
31 LEO's across the country

provide advice, information and support

for people interested in either starting up or who are already in business.
How They Can Help:
Mentoring is one of the many supports provided by the LEO's to help you establish, grow and develop your business.
The LEO's can provide a Trading On-line Voucher and this programme is designed to assist small business. It offers financial assistance of up to €2,500 along with training and advice to help your business trade on-line. Applicants must be trading for a minimum of 6 months before they are eligible to apply.
See their full list of services and supports.
MFI provides mentoring to approved loan applicants through the LEO Network which can help you achieve business success .
Start Up applicants can avail of up to 5 mentoring sessions and Established Businesses can avail of up to 3 sessions with the costs covered by MFI.
For more information on LEO Mentoring programme, click here.

Who They Are:
The team at Do Learn Finance have created a number of online tools to help start-ups, small businesses and entrepreneurs to understand finance and its impact on your business.
How they can Help:
"We developed Do Learn Finance specifically to increase financial skills in the start-up sector by providing an attractive way for entrepreneurs to rapidly acquire them and be ready to engage confidently with providers of funds."

The unique feature of this site is the easy to use 3 Step Process.
Step 1 - Learn
Step 2 - Practice
Step 3 - Apply
This provides a learn-by-doing programme and can be then applied to help build business models and financial projections for real business start-ups.

Who They Are:
The CRO is the statutory authority for registering new companies in the Republic of Ireland. The Office also registers business names. A business name is a trading name which differs from the names of the persons or the company who own the business. Explain for sole traders
How They Can Help:
To register a business Trading Name, register a business as a Partnership or a Limited company, you need to apply online to the Companies Registration Office. Charges will occur in order to register a business name or limited company,
You can find the necessary forms here: Register My Business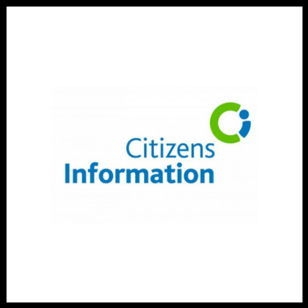 Who They Are:
Citizens Information provide free, impartial information and advice from more than 215 locations in the country.
How They Can Help:
Their Starting a Business Guide provides a brief overview of all of the things you should consider when setting up a business.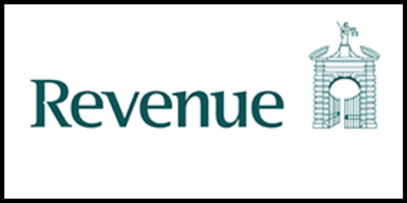 Who They Are:
Revenue's core business is the assessment and collection of taxes and duties on behalf of the Irish Government.
How They Can Help:
They are available to support both individuals and businesses in understanding and meeting all tax and customs obligations and can also help with tax entitlement and claims. See more on Revenue.ie

Who They Are:
The Irish Local Development Network (ILDN) is the representative body of 48 Local Development and/or Area Partnership companies in Ireland.
Their mission is to promote and support social inclusion and local/rural development through the delivery of a number of funding programmes and initiatives.
Find out more information on

www.ildn.ie



Microfinance Ireland can only provide funding to businesses with less than 10 full time employees and less than €2m revenue per annum.
If your business is too big and does not meet our criteria, it might be of use to you to visit the Supporting SME website.
Supporting SMEs is an online tool to help you navigate the range of more than 80 Government supports that are available for small to medium businesses in Ireland

(Over 10 Full time employees).
If you are interested in a Microfinance Ireland Loan you can take a look at our loan packages to see what one best suits your business needs