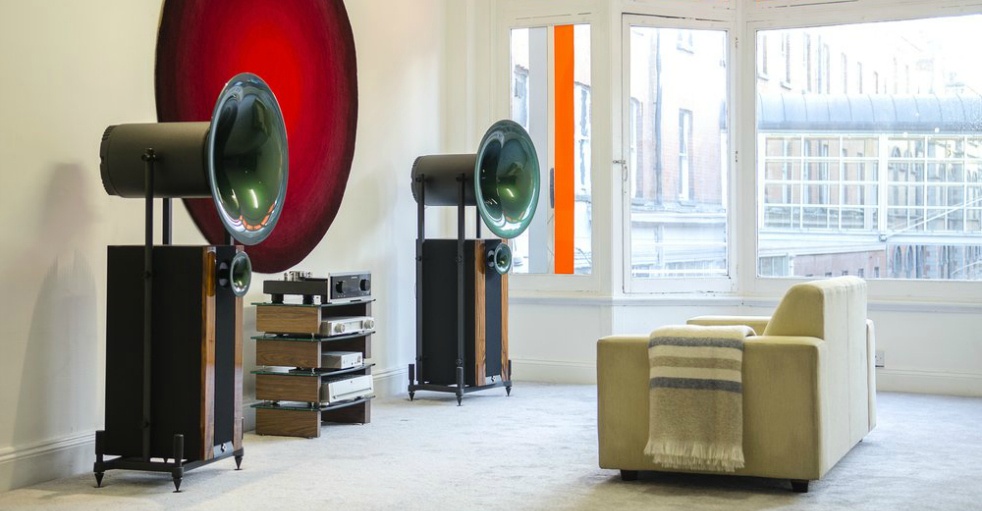 Jonathan Ford and his business partner David Browne founded Dublin's The Listening Suite after spending a combined total of 45 years as live sound and recording engineers. Here he tells us about starting a business in the middle of Ireland's worst historical recession, and why you should feed a business what it needs - not wants.
What was the idea behind your business and how did you come up with it?
David and I were Sound Engineers spending years in recording studios and touring with musicians and shows. We realised there was an opportunity to bring a new approach to the experience of listening to music. We didn't want to present the electronics; we wanted the electronics to present the music.
Who has inspired you in business?
There is no individual, people who ensure their customers achieve beyond their expectations are inspiring because they go beyond the norm. This stems from working in studios, we were always trying to create something new and interesting. To have the opportunity to talk about and listen to music, which is our passion is exciting because you bring people on a journey to present music and sound in a way customers have never experienced before.
How did you develop the idea into reality?
We started with an office space with a few products on display. We targeted potential individuals and groups by inviting them by appointment to visit. This was a way for us to see if we could do it and if there was an interest in how we do it. After a few months we decided we wanted to develop the business into something. We created a website, spoke with manufacturers and distributors, found premises and sought funding, in this case from Microfinance Ireland. We had some capital ourselves but the loan from Microfinance gave us the start. We took on a PR company and moved into the upstairs of 10 Wicklow St. We had minimal stock, no customers but we had a plan and started to work on it. Every day was a learning curve so we were revising, analysing and assessing the business, customers and ourselves. We learnt how to adjust and change when necessary. The fundamentals of our business plan remain but a lot of the actions have changed.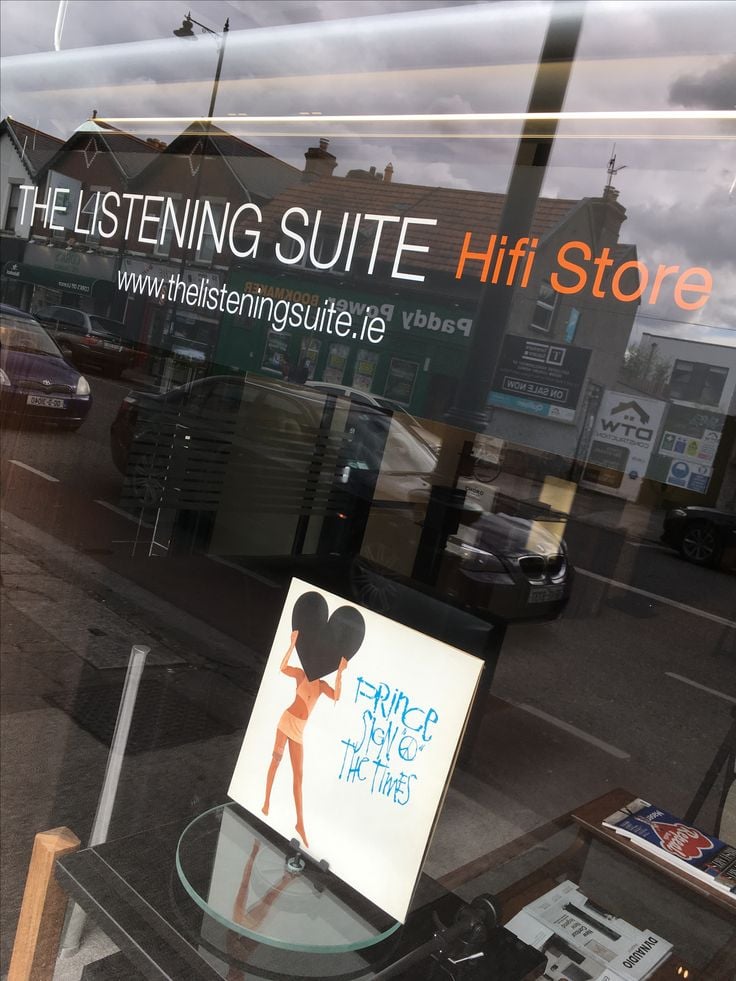 What does the business look like now? Do you have help? Who and what are important in the running of your business?
We now have a 140 sq/m store located in Terenure village. We lease the entire building with several demonstration rooms for customers. We have a great e-commerce website which also acts as a brochure for the store. Our customer base has grown and has a core level of loyalty. We have developed a distribution arm of the business from which we sell into the UK as well as Ireland. We run all aspects of the business ourselves. We use 3rd party software to streamline different departments of the business. David looks after the hifi systems, customer support and installation whilst I look after the finance, IT and office administration. We both share the sales and marketing roles.
Did you face challenges along the way? How did you overcome them?
We had plenty of challenges. We started in the middle of a recession. We used this to our advantage to build a business when everything was more affordable. We negotiated everything. But the middle of a recession also brought low sales and of course we had no brand awareness. So we tried every affordable avenue to communicate with the outside world. An A-frame sign outside our door brought more people in than any other form of advertising we undertook. Online competitors brought challenges particularly with exchange rates. We keep track of pricing online to ensure we are competing fairly. Quiet trading periods have been and always will be a challenge but very early on we made sure we used the time to create new business for the future. Quiet periods are bad for cash flow but great for giving the mind space to think and plan for future income.
What are the main things that you personally try to achieve in business?
The things I personally try to achieve in business is excellence in customer service. I also like to achieve fairness in both purchasing and sales. Our supplier needs to make a profit, we need to make a profit and our customer must achieve their expectation. My style of management is being responsive with a definite answer. It's either yes or no. I prefer to conduct analysis and research, exhausting all avenues of detail before making a decision.
What is industry like as an SME in 2017? Will Brexit bring implications for your industry?
2017 is moving but there is still hesitancy for larger spends. It feels that we have moved on from the recession but there are still actions being taken by customers that reflect the effect of the recession such as spend over €500 is more often than not done by EFT, Debit card or cheque. Smaller spends or by credit card.
Brexit will affect both purchasing and sales for us. Exchange rates and customs will have an adverse effect.
Tell us about the technologies you use which help in the running of your business?
Technology plays a key part in our business. We use Quickbooks for our accounting, Hubspot for our CRM, Sales, Marketing and Social Media and BigCommerce for our Website and e-commerce platform. All three are synchronised along with our bank accounts to minimise administrative time. Our payments are processed by our Bank of Ireland credit card terminal; Paypal and Stripe process our online payments. We use FXpay for foreign exchange. We utilise our mobiles to pick up items needing immediate action outside of work hours.
What gets you out of bed in the morning?
My motivation comes from developing the business, creating new paths and ideas, meeting new customers and bringing new brands or products to market. It's nice finding ways to benefit our customers as these in turn benefit our business.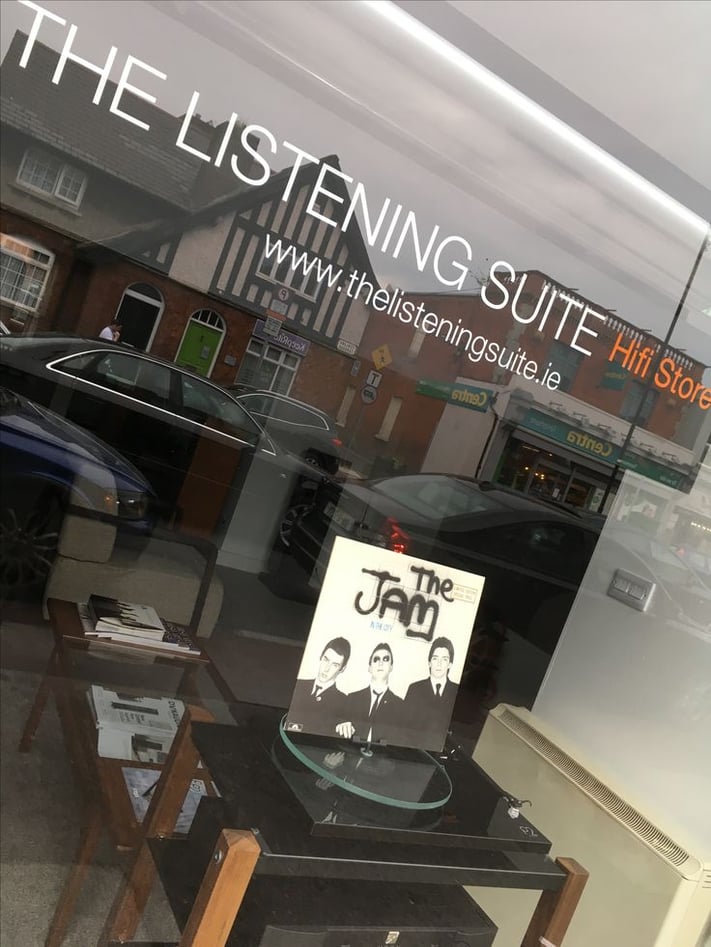 Any words of wisdom for someone setting up a business of their own for the first time?
In your business plan set a date for when you will start paying yourself. Put this in your diary! The amount may be small but it can be incremented as your business grows but it must happen.

Don't limit your financing. Be realistic and accept there will be rainy days. Cash flow is crucial so maximise your terms to minimise your outgoings.

The lowest price does not provide the best item. Starting a business generally means funds are tight but this is when you need to get the best value from your spend. Whether its software or hardware, consider the long term value of a cheap item, it may limit your expansion or development, it may be obsolete or it may fail at an early stage. There is never a great deal, just a fair one.

Learn about all the channels of your business before you start. Understanding all the elements lets you make informed decisions or query those that you don't understand. Learning as you go along will always exist but it shouldn't be taking up your time when you should be growing the business. Examples are SEO, Sales and Marketing, Web and IT, Accounting, Legal responsibilities. So much of this can be outsourced but they are still connections of your business- that responsibility remains with you.
Some final words of advice...
For expansion I recommend feeding your business what it needs, not its wants. There are so many opportunities to spend money expanding your business but not everything is necessary and not everything will be of benefit. Be prudent. We advise our customers to purchase based upon something making an improvement, not a difference.
Can the business grow any more before expansion? Will the net profit increase from expansion be worth it? Will the financing available be enough for expansion? Consider the transition period of expansion, it can be costly.
Check out The Listening Suite to find out more.