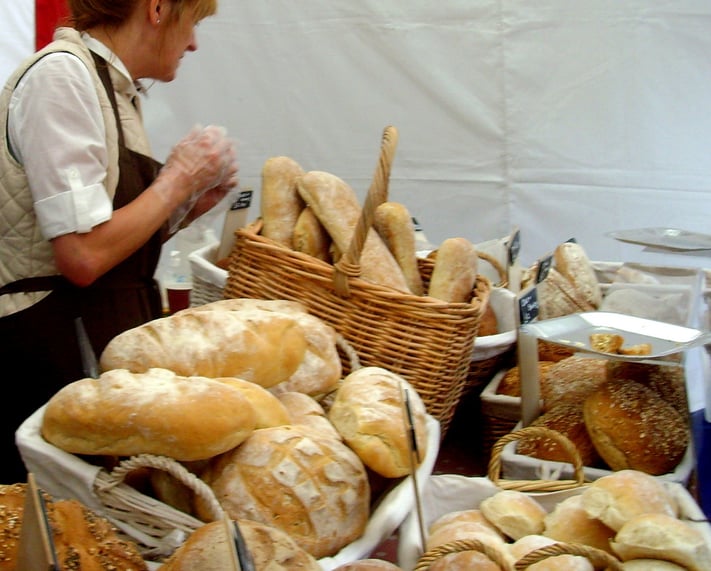 Summertime is the busiest time of year for many small businesses and can often be the income that keeps the accounts in the black long after the kids go back to school. While some of the big festivals may not be for the faint of heart, local events are fantastic opportunities for small businesses to showcase their brand and products.
Start Ups or young businesses in particular can benefit from the faux "shop floor" that shows provide. Events aside, there are markets across Ireland happening every week, so with a little effort it should be easy to find and book your place on one for your business.
Will you be trading at your first event soon? We have put together some advice for you:
Plan Your Stall Before You Get There
This cannot be stressed enough: the longer you spend planning how your stall will be arranged on the day, the easier that day will run. Find out as much as you can about the location from the organiser.
Some questions you should be asking:
Is the rental space inside or outside?
What is the size and shape of the space you will be renting?
Are there any props provided? (for example a table or desk)
How many other businesses will be there?
What kinds of other businesses will be there?
How many people are expected to attend?
The answers to these questions will provide you with a well-rounded estimation of what you will need to bring with you on the day. The amount of saleable products you need will depend on how many people attend, but also on whether or not a sizeable number of businesses similar to yours are to be expected.
Crucial on the day is that you have the items you need to decorate your space and demonstrate your product. If you are a baker, for example; this might mean that you bring some pretty stands and bowls which will both show the product off and to allow people to taste your cakes.
Lastly, and most experienced stall-sellers will tell you this – bring a chair or foldaway stool so you can take a break in between the crowds.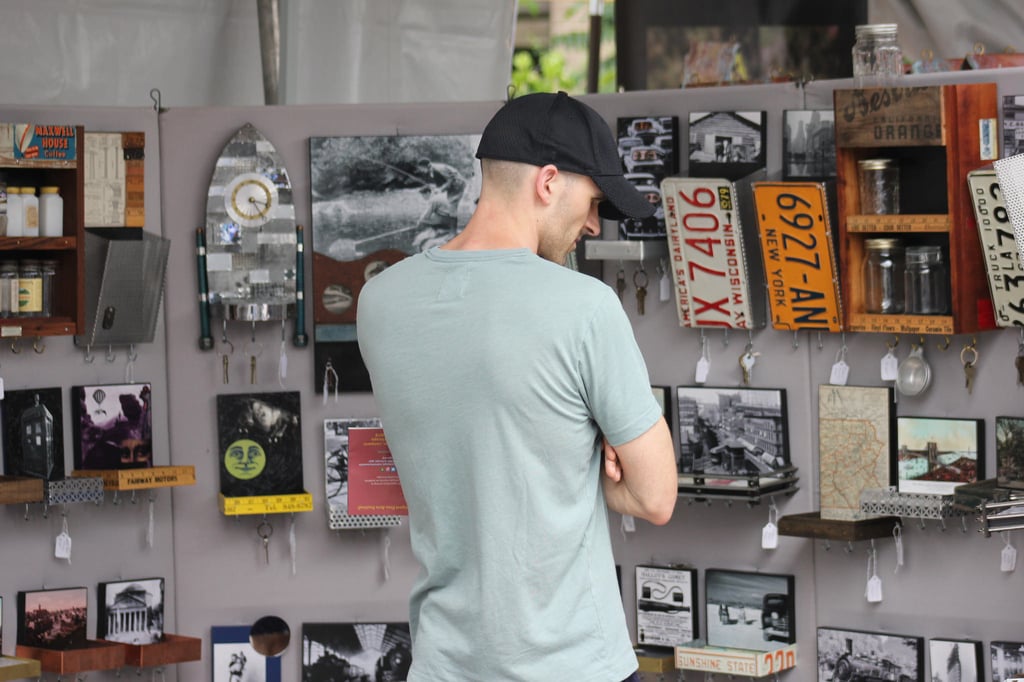 Make Hygiene a Priority
Always be sure to bring a means of cleaning up with you on the day. When you are operating your business from a stall, you won't have the same washing facilities you would normally expect. You may also be greeting many other people, and will probably be handling cash.
Hygienic wipes, sprays and gels are very convenient, and all business owners should pack a couple of bags for tidying rubbish away as it accumulates. Needless to say, food businesses needs to be relentlessly hygienic, and must use clean plastic gloves at all times when handling food.
Customers can be cannily perceptive when it comes to things like cleanliness, and will always avoid what appears to be not up to standard. Thankfully, the opposite is also true, and good hygiene will usually mean good business.
Get Customer Feedback
Not only are events and shows a way for businesses to earn money, they are a fantastic means of obtaining feedback. Meeting such a wide variety of people is invaluable especially if you don't get the chance to normally during business hours. In fact, you might even become aware of a whole new cohort of people who use and enjoy your products.
Many business owners also use stall holding as an opportunity to try out and demonstrate new and varied products before sending them into manufacture. A product trial by such a large and varied audience happens practically nowhere else without huge expense, and as such is well worth the registration fee.
Promote Yourself
At a bare minimum, every business should have social media accounts set up before attending any event. These are completely free to set up, and will provide you with a digital business card on the day. If you only have a small following online, you can build it by advertising a raffle entry to anyone who follows you -the prize being perhaps a selection of your products.
If you are just starting your own business, you may not yet be able to afford to hand out branded t-shirts at the event, but organising some paper carrier bags with your name and logo on them can be just as effective at a fraction of the cost. Just like t-shirts, they are very visual and will advertise your brand to others.
Larger events are often attended by people who can help to build your business, such as purchasers for retail stores or distribution companies. Don't be afraid to talk yourself up, and be ready to give a sales pitch at any time – you never know who might be taking note.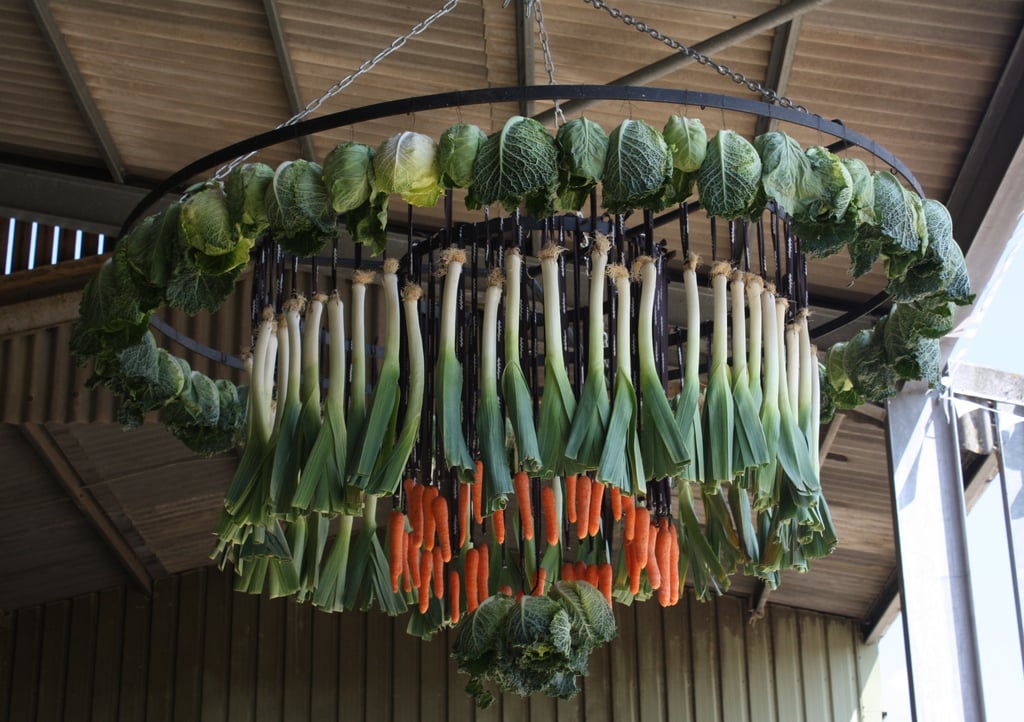 Take in Your Surroundings
Competitor research is important in every industry and can be used in multiple ways to develop, measure and analyze one's own business. Take some time during the day to compare and contrast your own business to those that you see around you, particularly those that mirror your own.
While there may not be other products out there like yours, there is a huge benefit in looking at how other businesses are run; particularly ones which you admire or aspire to be like. Look at:
How they treat their customers
How they develop their products
Their management style
How their brand has been shaped
What they do in a crisis
You can learn a lot from a business just by looking from the outside in, and will hopefully provide you with fresh new inspiration back to the office.
When It's All Over
Congratulations – you've survived!
Festivals, county shows, fairs and markets are all beneficial in their own way for the right business – it's simply a case of finding the right one for you. Keep a calendar of events as you become aware of them, and ask to be put on the organiser's mailing list. Once you've attended the event, keep handy notes for the future on what you might change the next time around, or how much stock you might bring.
It can be a case of trial and error, but it is certainly a lucrative business as many can attest. Regardless of profit, there is certainly a lot to be gained from your business' attendance.
What has been the best event that your business has traded at? We'd love to hear from you in the comments.